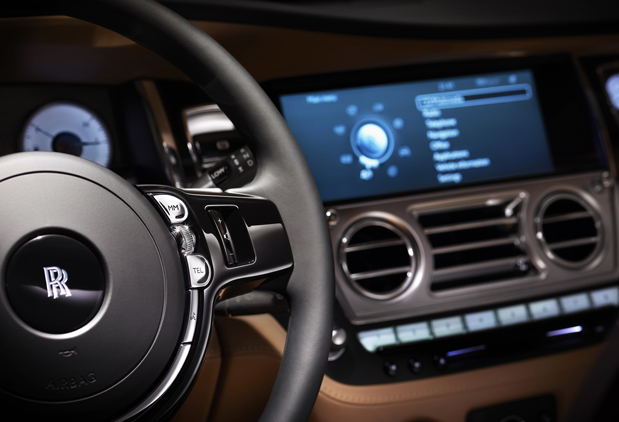 Rolls-Royce Connect syncs you to the wider world by incorporating innovative online functions and entertainment on your iPhone into your vehicle.*
This progressive and cutting-edge communications technology allows you to access new updates via RSS, which are displayed on screen. You can listen to the web radio and discover your favorite stations from around the world.
Know exactly where you need to go as soon as you hop in your car using Google™ Send to Car. Send Google™ Maps to the Rolls-Royce navigation system and instantly be guided to your destination.
Search for anything from a Japanese sushi restaurant to a museum near you with Google Local Search™, then export the address to your Rolls-Royce navigation system.
The Rolls-Royce Connect App is available on the Apple iTunes Store, free of charge. Search for 'Rolls-Royce Connect' in the iTunes store or simply download it below.
*The RR Connect App can only be used in a Rolls-Royce fitted with option 6NR 'Mobile Application Preparation'. Service may not be available in all markets.