ROLLS-ROYCE PHANTOM DROPHEAD COUPÉ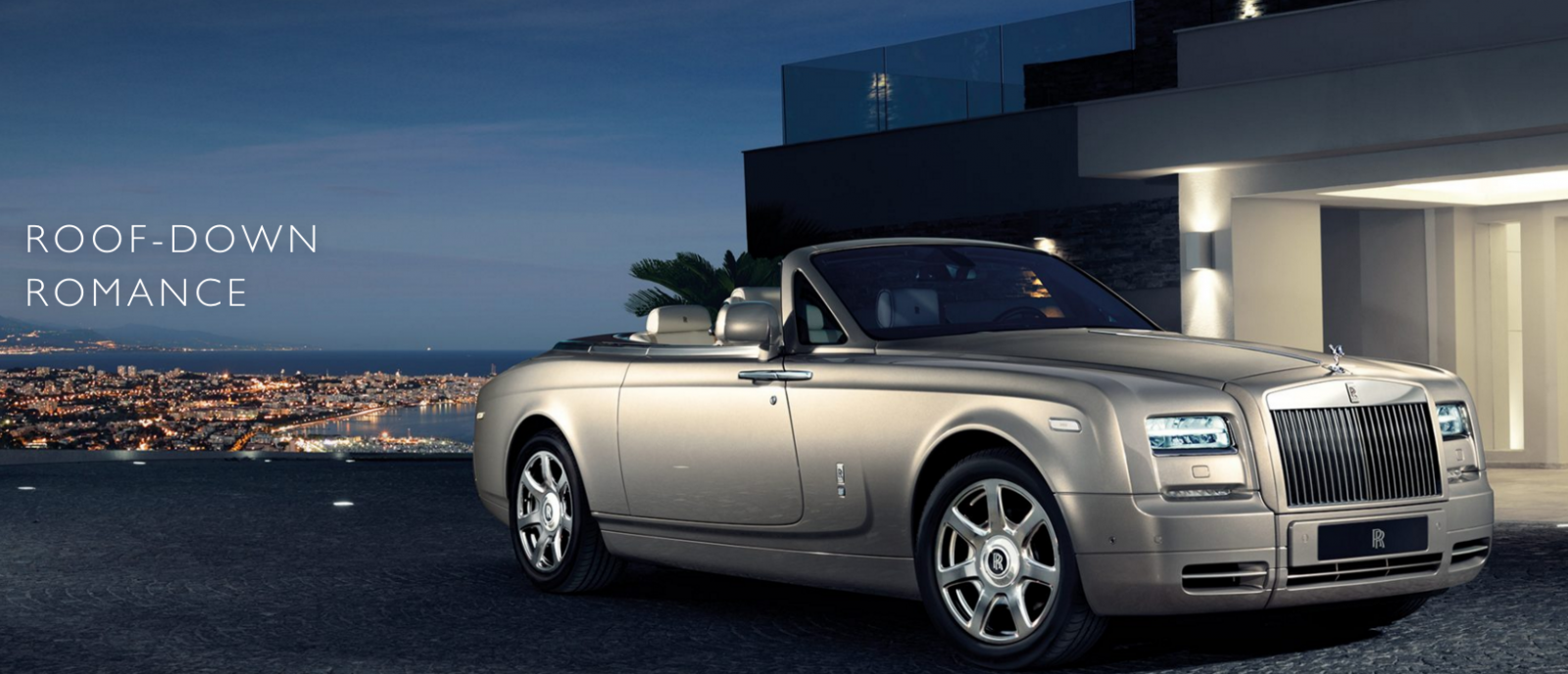 Inspired by the J-class racing yachts of the 1930s, Phantom Drophead Coupé epitomises romantic motoring. It is Phantom's free-spirited alter ego. Sociable in character, it offers passengers a dual experience – intimate and cocooning or embracing the elements, depending on whether the roof is up or down.
Imagine a Phantom Drophead Coupé that's entirely unique, commissioned to meet your wishes. Specify the colour of the soft-top. Bring out its sociable nature with a hidden refrigerator beneath the teak floor of the picnic boot, or a set of monogrammed glasses, held elegantly in place in personalised holders. Bespoke is the ultimate luxury.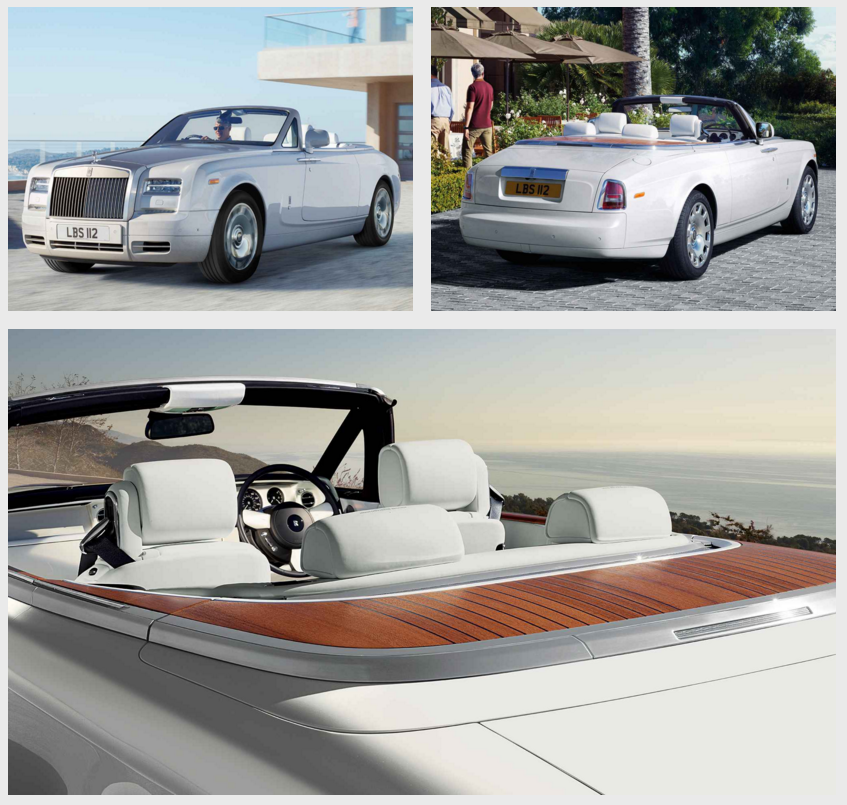 The nautical theme continues inside the cabin. Features are handcrafted in the finest natural materials: leather seats, teak veneers and a luxurious cashmere-blend hood. Protecting you from adverse weather conditions, the 5-layer soft-top provides excellent sound-proofing and opens in just 25 seconds.
Sociable by nature, Phantom Drophead Coupé craves long days out and weekends away. With three flute seats in both front and rear, all four passengers can relax in complete comfort. It takes over two weeks and nine hides to complete the hand-stitched leatherwork for each interior. All of which you can customise.
The versatile picnic boot offers space for a hamper, as well as a comfortable seat for two. Even when the roof is lowered, there's still ample room for a set of golf clubs or luggage. A drinks cabinet and coolbox can be installed beneath the teak decking, making Phantom Drophead Coupé as much about entertaining as it is about driving.